AREAS OF OPERATION
We operate from all over India. Unlike other transporters our LR is generated through a online based system which is approved by RTO department of India. So with the help of technology and support from business partners throughout India, we can provide services from and to any part of India from our head office in Rajasthan.
Being a client oriented firm at G.N.T a range of logistics and transportation services are at the disposal of clients. The organization is well versed and focused on providing customer specific services as per their requirement.
OUR SERVICES
ODC (Over Dimensional Cargo) Movement
ODC transportation and movement is our core area of expertise and specialisation. An ODC is a cargo where the length, breadth or height is more than the standard container dimension. Customized transportation and logistics solutions are provided on the basis of dimension and weight of the consignment. We are equipped with our own fleets of truck, trailer and hydraulic axles, experienced manpower and the necessary infrastructure for the timely and safe delivery of consignment resulting in hassle free transportation services in the most efficient and cost efficient manner.
Our efficiency in ODC is spelt out in several appreciation certificates awarded to us by our clients. ( Check out client's testimonials)
Process For ODC Transportation
Studying the nature of ODC to be transported i.e. the weight and dimensions of the consignment
Scientific examining/calculation and assessing the Centre Of Gravity (CG) as per the dimensions and weight of ODC consignment
Selection of suitable vehicle and equipments for transportation of ODC.
Route survey and then selection of the most suitable/feasible route in terms of safety of the Cargo, timely delivery and most economical route.
Permissions and permits.
Safety loading & Unloading, considering/examining the distribution of weight along the vehicle, lashing, marking etc.
Implementing, organizing and controlling the operations and constant update on the movement in transit to ensure safe and timely delivery every time.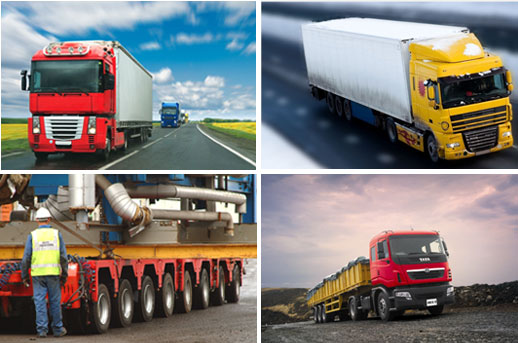 Project Based Transportation
We at G.N.T has handled and delivered integrated project logistics & transportation services to the utmost satisfaction and pleasure of various customers for Plant re-location shifting, single critical ODC projects from a wide range of core sectors of Engineering, Cement, Chemicals, Structural's, Boilers, Iron and Steel, Sponge Iron, Petrochemicals, Fertilizers, Power Plants, Sugars, MHE, Transmission lines/TLT , Distilleries, Breweries, Paper, etc.
FTL Services (Full Truck Load Services)
Full load trucking services from anywhere to anywhere in India.
We have our own dedicated fleets of trucks and trailers to cater ODC transportation according to its requirements which include:-
HYDRAULIC AXLE TRANSPORTATION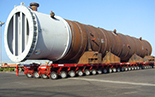 a) Project based hydraulic axle transportation.
b) Specialised team of engineers to handle the transportation.
c) Solutions provided on basis of dimensions and weight of consignment.
TRAILER TRANSPORTATION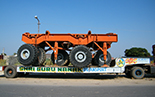 Low Bed Trailer
Specialised trailers for the consignment having height of more than 12 feet and weight upto 100 ton.
Basic Applications - Boilers, Transformers, Military Tank, Excavators (350,480), Heavy Cable Drums, Wind Mill Equipments, Horizontal Drilling Machines etc.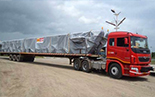 50 to 80 feet long semi low bed / Flat Bed trailer
Customised trailers for consignment having excess length of more than 50 feet.
Basic Applications - Low Floor Buses transportation, Crane Boom, Wind Mill Equipments, Open Top Containers etc.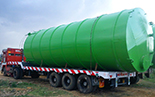 Semi Low Bed Trailer
Trailers suitable for the consignment having height more than 8 feet and less than 12 feet and weight upto 40 ton.
Basic Applications - Excavators (200,220), Fabricated Material, Motor Graders and other machinery and equipments.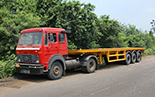 Flat Bed Trailer
Trailers suitable for the consignment having height less than 8 feet.
Basic Applications - Container, Fabricated Structure, Bunk Houses, etc.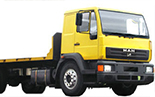 Open Platform form
Customised Trucks for consignments having width of more than 8 feet but length less than 22 feet and weight less than 16 ton.
Basic Applications - 20 feet container & Bunk Houses, Vibrater Rollers, Paver Machines, Excavators (70,140), Small Transformers, Fabricated Material and other equipments.